The day before New Year's I read that certain Latin cultures believe that by wearing red underwear on New Year's Eve you secure good luck in love for yourself in the coming year. Want to guess what color underwear I was wearing last night?
Here are the night's highlights: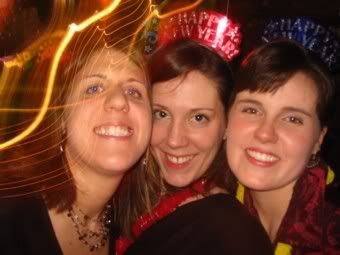 We went to Cole's, where we ate plenty of free chicken wings and drank plenty of double vodkas. All night we were in close proximity to our favorite bartender of all time: Harry. His real name is Marty, but he'll always be Harry to me.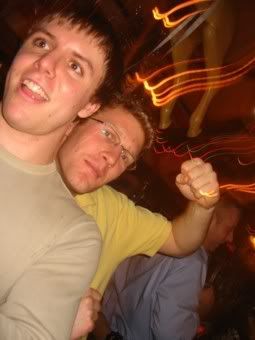 Boys + Beer= This Photo.
Look at that pink wristband on Amy's wrist. It gave us access to the upstairs party room--because we're
so
VIPs--and all the cubed cheese platters.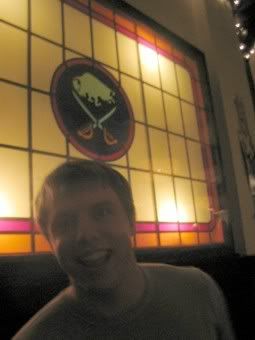 The upstairs party room had stained glass windows that showcased the retro Sabres logo.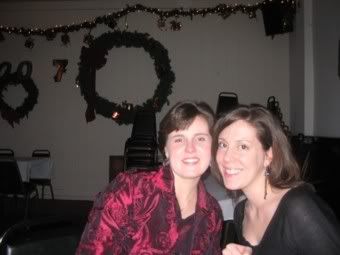 The upstairs party room also had giant wreaths, bags of balloons suspended in wait on the ceiling, and lots of stacked chairs. Did I mention the cubed cheese?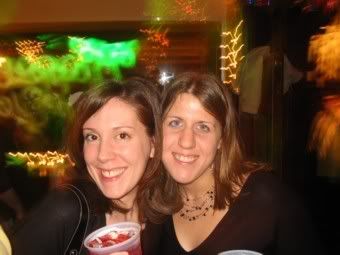 We didn't spend all the time upstairs, though. We floated downstairs to love up on some other people. Like...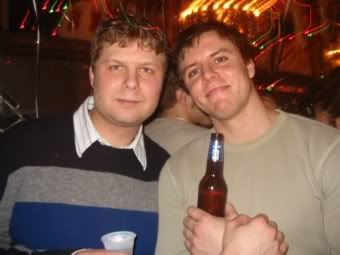 ... these boys.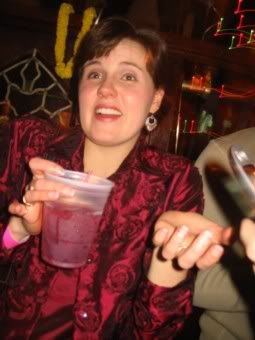 I think this is a picture of Steph saying, "Yeah? Yeah? Let me see what you've got 2007! Bring it on! Want some of my vodka?"