Today I opened the mailbox to find a package from the Louisville Review waiting for me, and there it was on the back—my name—under the column for fiction contributors.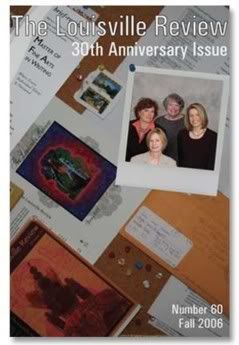 TLR took and published "The Republican," one of the stories from my thesis collection. The Wily Republican was the inspiration for this story, but not in the way people might automatically assume. I set out to write a story that flipped our relationship, that made him the one who thought it could work, the one who thought we could put differences aside and just be together.
Not everything was flipped, though. Some really lovely images that actually existed in the Wily's world—a
cardboard cut-out of George W. Bush
, for example—made it into the story. Who wouldn't
want a copy
of that?