We went the classy way. Instead of writing something like
Blow me!
on the cake, we decided to just identify the reason for its being. Here are the fruits of my frosting piping: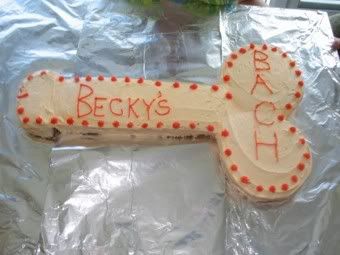 And the view. Oh, the view. Does it get any better than penis cake and Niagara Falls?